IMPACT in Our Community
REGIONAL
Impact Investing
Ho-Chunk, Inc. Today
In 2020, our mission became more urgent than ever.
The Winnebago Tribe's ability to protect its people hinged on Ho-Chunk, Inc. maintaining operations locally and across the nation. Critical U.S. government missions also depended on our federal contracting divisions to continue operating and overcome extraordinary circumstances.
Through historic uncertainty, we never lost sight of a greater future. Ho-Chunk, Inc. successfully advanced constitutional reform in the state of Nebraska, and remains a leading voice on Native issues at the national level.
We look forward to working with you for your success.
Native American Owned
The traditional name for the Winnebago people is Hochungra, often shortened to Ho-Chunk. Our name is: "The People, Incorporated."
The Winnebago Tribe started Ho-Chunk, Inc. in 1994 to help its people by creating jobs and diversifying the Tribe's revenue. Our mission has since evolved to create both an economy and middle class on the reservation – measurably improving life in less than a generation.
As a people, we have always been resilient by working together. This approach has reliably guided us through adversity time and time again, and helped us achieve a record business year in 2020 despite all odds.
That same approach guides our business partnerships and client success, both today and for generations into the future.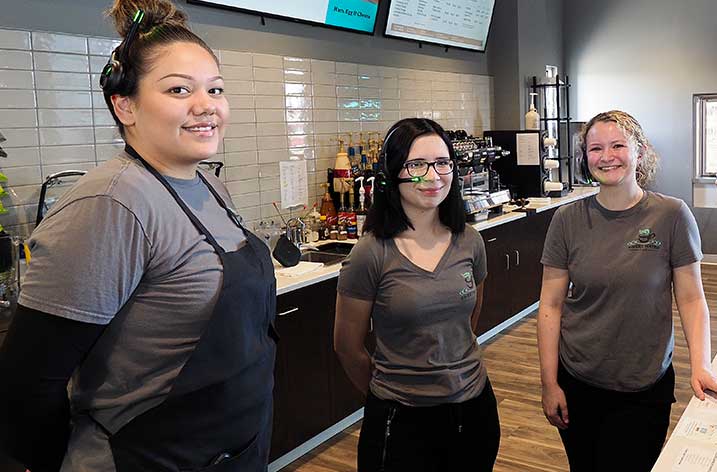 Ho-Chunk, Inc. Impact 
Ho-Chunk, Inc. Impact
As Ho-Chunk, Inc. has grown, so has its economic impact – locally and across the tri-state region of Nebraska, Iowa and South Dakota. Ho-Chunk, Inc. is now a leading regional employer and prominent developer of real estate and other capital projects.
This growth has contributed significant direct impacts, including labor income and state/local taxes, in addition to pass-through benefits from spending that ripple throughout the greater regional economy.